We collect detailed information
Call Focus Campaigns are client specific meaning that the target group is chosen by you. They are useful for those who seek certain information about a special segment. Prior to the call campaign we will together define the target group, deadlines as well as the 3-5 questions
we use to collect the wanted information.
There will be continuous evaluation throughout the campaign and before the initiation aPureBase ensures that our experienced phoners are properly informed about your product/campaign, based on material provided by you.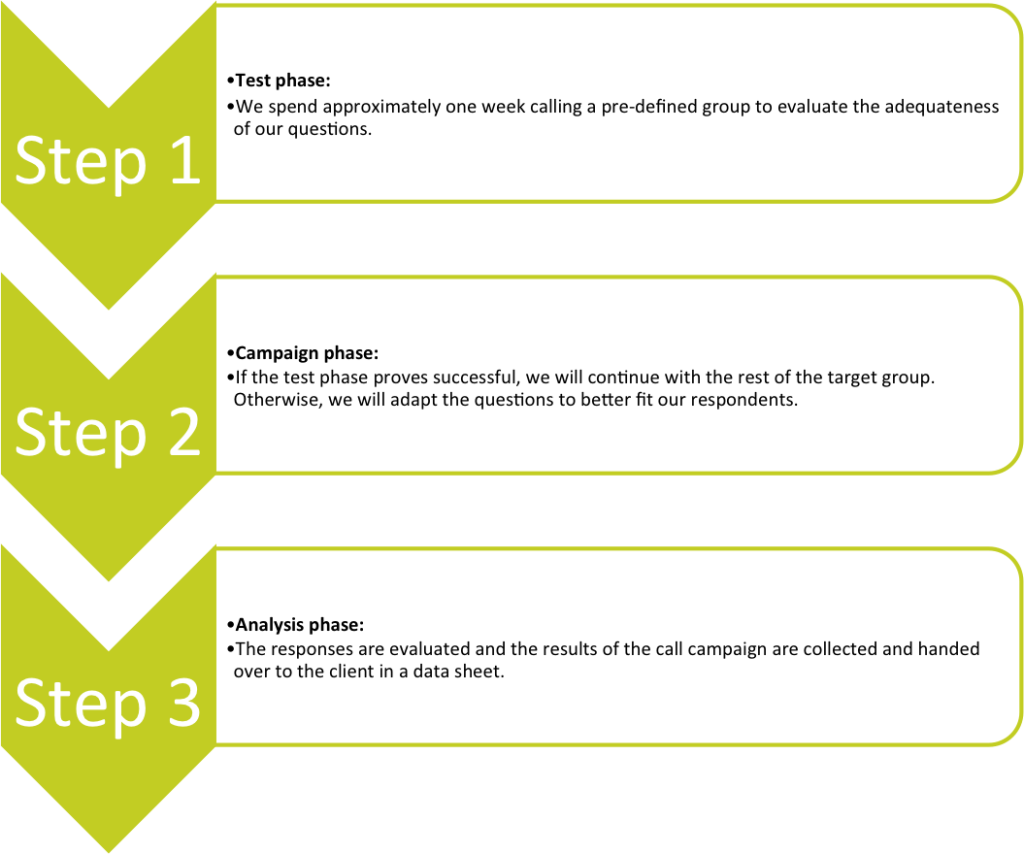 Let aPureBase help you find the right data solution for your company.
Then you only pay for what you need